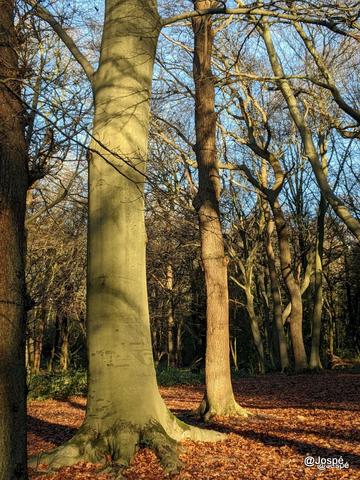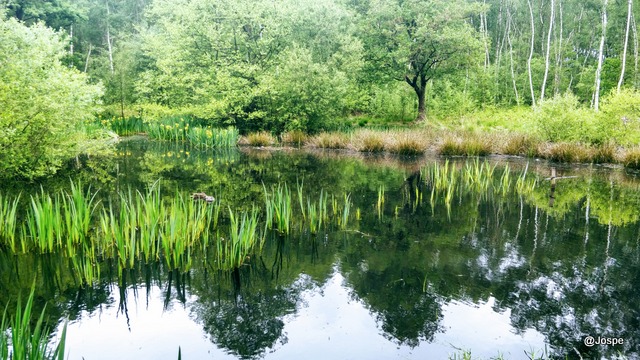 Life Coaching: Empowering Your Journey
"The only way to make a new road is to walk it." - Admiral Cornwell, Star Trek: Discovery 2:10
"Instead of looking for hope, start creating that hope yourself." - Greta Thunberg, Glastonbury Festival Pyramid Stage, June 2022
Life coaching is a transformative process of self-discovery and self-motivation. It empowers individuals to define their goals, overcome barriers, and create a roadmap for personal growth. As a life coach, my role is to guide you step-by-step along this journey.
How can life coaching help you? Together, we will develop specific action plans to achieve your short-term, mid-term, and long-term objectives. Through coaching, you will gain self-awareness, explore new perspectives, and expand your range of choices. We can address various topics such as confidence, decision-making, financial matters, relationships, communication skills, interview preparation, overcoming procrastination, climate change anxieties, and finding solutions, among others.
The coaching process can transform your thinking and increase your motivation to reach new levels of achievement. As we work together, you may experience unexpected "Hello Moments" – breakthroughs that bring clarity and excitement to your journey.
Who can benefit from life coaching? Everyone, at some point in their life, can benefit from coaching. If there's an issue or challenge that impacts your future, coaching can help you overcome it. The specific goal is less important than the process of developing a clear path towards its attainment. Coaching is invaluable in guiding you towards success.
Rest assured, the coaching process is highly personal and completely confidential.
About your coach
My name is Edward Jospé and I am based in Fulham, London SW6 2RS. I am a qualified and ICF certified Life-Coach.
My life-coaching experience, apart from my training, comes from a love of listening to people talk about their lives. Listening is one of the key skills in life-coaching and I am now able to turn this to your advantage during our sessions.
I am an external consultant at the Royal College of Arts in Kensington where I offer life-coaching sessions to Masters and PHD students.
I have completed an Introduction Course and Advanced Intro to Counselling at the City Literary Institute.
I have completed a NCFE Level 2 qualification in Mentoring Skills with Wandsworth Lifelong Learning.
I am insured with Holistic Insurance Services.
Disclosure and Barring Service (DBS) certified since December 2018
Registered with the Information Commissioner's Office (ICO) since November 2020
I am accredited by The Coaching Academy
I am a member of the Climate Coaching Alliance, an organisation whose main purpose is to develop coaching abilities to assist our clients and ourselves in dealing with climate change. I am very passionate about this and I will ask you how you feel about this issue and whether you want to do anything about it.
I am an associate coach with Top Hat Coaching, a group of coaches with a variety of specialisations, background and skills. We can provide team coaching programmes as well as specific climate change and sustainability coaching.
I am an Associate Certified Coach (ACC) and member of the International Coach Federation (ICF), a global organisation whose main purpose is to bring together Coaches of all kinds under a common set of coaching competencies. I follow the ICF Code of Ethics which is available on request.
I am listed on the Bark directory of health professionals specialising in offering companies a safe and secure platform to link employees to professional therapists and life-coaches.
I am featured on the Mind Berry directory, a one-to-one coaching and counselling service for companies, organisations and individuals.
I am a consultant coach on the Link UP London charity, an organisation that provides support for local communities on a project to project basis.
I am a coach with KnowYouMore and on their Young Adult free coaching inititative LevelUp. This personal leadership programme - Level Up - aims to empower young adults, from all backgrounds, so that they have the chance to achieve their personal work and education goals, to lead happy and healthy lives and can make a contribution to their communities.Level Up info.
How and where
Coaching Sessions and Fees:
To find out if coaching is for you and also to get a sense of whether you and I will enjoy working together, why not book a free 30 minute session. You will find out how coaching can work for you. I will introduce myself and how I approach coaching and you can then tell me what brought you to the call and why you think coaching could help. Once we have come to an agreement to proceed, I would propose a set of 6 sessions of 50 minutes but it's really a custom made to order type of relationship. If after the 1st session is completed you decide not to proceed, I will refund you its cost and end the agreement.
Sessions can be online or face-to-face. I can see you in a counsulting room in Wandsworth at East Hill Psychotherapy, 94A East Hill, Wandsworth SW18 2HF - a walk from Wandsworth Town Station and the Southside Shopping Center and served by the 37, 39, 87, 156, 170, 337, 639 and 670 bus routes including ones to/from Clapham Junction. I am happy to travel into central London but I will charge a £40 suplement for this. So, do book a time with me for a free call to find out more.
In addition to traditional settings, I offer the unique experience of outdoor coaching walks which have been inspired by my walks with a dear friend during the Covid Experience. Together with me, we can explore parks and the Thames River Path while engaging in purposeful conversations. There is always a peaceful spot to exchange thoughts, and the scenic views add to the enriching experience. Just bring a good umbrella in case of rain! I can conduct coaching walks in parks such as Battersea Park, Cannizzaro Park, Wimbledon Park (The Mill), and Fulham's South Park and Bishops Park. I also offer coaching along the Thames River Paths west of Parliament, as well as in central London parks.
Appointments:
I will contact you personally by email or telephone to reconfirm your booking.
Testimonials
A sample of client comments after a typical set of 6 coaching sessions:
Career Coaching
I came to Edward unclear on what I wanted to do going forward with my career and looking to shape a path for a future job that I would enjoy. Edward initially focussed on the fundamentals, prompting me to think broadly about my life, what I value and where I want to be in the long run. After working on this long term vision, he then helped me to establish an actionable plan to move forward, supported by the principles we had established earlier. I would definitely recommend Edward to anyone who is looking for a coach to help understand how they want to shape their future path! FG
Increasing Income
I worked with Edward for a few months. He was respectful and focused in our coaching calls, He asked questions and patiently listened until I figured out what needed to be done. As a result, I bumped my income by 10% and became more assertive. BD
Defining new goals
I came to Edward unsure of what my goals were or how I wanted to achieve them. Over the course of 6 sessions, I was able to solidify some long term and short term goals, as well as break them down in bitesize chunks to make them easier to manage. Edward helped me figure out the path to achieving my goals and gave me the tools to help myself in the future, I would definitely recommend him! PB. (Facebook Review)
Questioning of my assumptions
I'm very happy that I had a chance to be coached by Edward. He helped me to question some of my set beliefs and assumptions I had in relation to various topics. In our conversations and explorations, I felt very safe and knew I could also open up more sensitive topics. As a result, I was able to shift my perspective and move forward with more clarity, enthusiasm, and assertiveness. Thanks a lot, Edward!" RH (Bidvine Review)
A new outlook on personal development
Edward is a skilled coach, who I would highly recommend to potential coaching clients. He has a straight-forward, business-like approach, combined with warmth, humour and sensitivity. His questions were always on point, and led to some unexpected and deep insights resulting in personal development and change. JF (Review on LinkedIn)
A fuzzy future ahead
Edward functioned as the anchor to my fleeting and roaring ship. The force of my being meant that my mind was a frenzied chaos unable to arrange my desires, goals, responsibilities into a functioning system. My coaching with Edward allowed me to very patiently dissect each element and thus to create an overarching scheme in which to implement the progress in my real life. He is an extremely competent coach whose brilliance lies in his ability to focus his client onto the truly substantial factors of his dilemmas. He is firm when he needs to be but also fluid so as to accompany whatever direction my mind was going in. His style is encouraging as well as challenging. I know full heartedly he will be successful in the future. KB
Covid-19 disruptions are not insurmountable
The 6 coaching sessions with Edward were especially meaningful as our first session coincided with the early stages of the global COVID crisis in April 2020 and across two time zones, a particularly disorienting time for me as I could not return to the UK to continue my MA studies and still had school and work deadlines while also facing a health challenge. Edward's practical approach and manner of reflexive questioning helped me not only to set realistic goals for my work, health and writing but also to structure my day meaningfully across all areas. I realise that the framework he helped me establish is one that I can refer back to and apply at any time in the future. I looked forward to each session and it was a pleasure to have experienced my first life coaching sessions with Edward. I would highly recommend him to anyone looking to organise and achieve results in any or all areas of their life. AD
Plan on success
The sessions are super helpful and Edward is such a nice coach. We clarified all the goals and set up a plan to break everything down in the first few sessions. Edward has been a good plan tracker who supports me to achieve those goals as well as provides emotional support to comfort me when things didn't go as expected. I couldn't believe how time has /flown/ during the sessions, every talk and meeting has been very good and joyful. The six-week coaching sessions helped me to learn how to manage the time properly and how to set a doable plan. I am more than happy to learn all the useful but interesting tricks. During the coaching sessions, Edward doesn't only focus on what's been going on and what I have done, but also tried to help me to go through all the emotional ups and downs. He is a very good coach and also an extremely nice and caring person to talk to. EB
Focusing on the goal
The coaching with Edward was very helpful to me in many ways:
To reflect on situations and events of the previous week during a time of transition from a previous project into the graduation project.
To clearly structure the time of the coming months and define major milestones.
To create awareness of parameters, which are important to me for my future career development.
Reflect on current personal topics in order to develop strategies to improve the overall wellbeing.
To establish routines to create mental space and get positive feedback input.
Thank you very much for the coaching, I believe it is very valuable and supporting to any student!
A turn-around success (edited for privacy reasons)
I am so very grateful to Edward for his time and wisdom over our 6 sessions. As a life coach, he was patient, understanding and always compassionate. His warmth and sense of humour made it easy to open to him; and his honesty engenders trust in his approaches.
From our sessions, I have put organizational skills into practice, as well as a new approach to tackling what seemed to be overwhelming situations, i.e., my ****** practice, my dissertation, and my ****** practice. I altered my way of thinking about these personally problematic challenges; instead of avoiding them I learnt to break them down into manageable chunks.
Under Edward's support and guidance, I introduced a regular and sustainable exercise and ****** routine into my daily life. Even better, I achieved my goal of setting up a ****** class for fellow students at the ****** College. This will provide me the experience necessary to teach **** as a source of income alongside my studies. I don't think I would have gotten around to achieving this goal without Edward's guidance - especially not so efficiently and stress free.
Ultimately, Edward has contributed to my changing mind-set by helping me to recognize an unhealthy pattern of behaviour in which I avoided situations that required addressing for my personal growth. TB
A safe and neutral space
I appreciated my sessions with Edward. He is a good communicator and was able to help me both understand and voice long-term goals and the steps needed to execute them. Edward provided a comfortable, safe space for discussion, which is important for opening up and introspection. He was not assumptive, rather provided guiding questions that furthered personal reflection and analysis. He also provided tools that helped me take a broad, holistic perspective on where I was at and where I wanted to go. I appreciated setting goals for each week and being accountable for completing them. This helped me keep track of my tasks and stay on track. It was also reassuring to voice my feelings towards personal and professional pursuits to a neutral party. The practice was clarifying and allowed me to feel confident about my current situation and where I'm headed. Overall, I had a good time with Edward. I found his services useful and would recommend him to anyone looking for support. LD
Facilitating progress
I found my sessions with Edward very useful. Together we identified key issues in my professional and academic life that I felt needed extra thought and attention. Throughout our sessions he enabled me to think over and articulate pragmatic steps to understand and grapple with these issues. During the process he operated as a great facilitator and generally created a warm and welcoming environment that put me very much at ease. JR
Strategies to find your focus
Coaching with Edward has made a pronounced impact on my capacity to focus and achieve goals. He offered straightforward strategies that are easy to employ. With multiple areas of my life competing for attention, I have been able to demystify urgencies into manageable action without ever having to compromise on ambition. Providing a space in which to work through aspirations, coaching has allowed my purpose to flourish fully. The experience has allowed me to be wholly focused and confident in my decision making. As a result, I have achieved more milestones than I thought possible. While also improving other life areas, keeping a balance that will be sustainable long into the future.
Some of the goals I've been able to work on have been writing, studying, creativity, health and fitness, staying calm, and making time for relaxation.
Working backwards and setting weekly targets has been of great help, especially with both my writing and exercise routine. Talking through what actions I can take to tackle problems, looking for simple solutions, has helped to keep me to reduce my workload and stay focused. My writing has improved exponentially, and I've been able to manage stress well, remaining calm. A surprising outcome has been clarity in my creative drives after learning to manage other responsibilities better.
It's been a real pleasure to have had the opportunity to work with Edward. I am more than happy with the results. LR
Owning your solutions to problems
Edward is an intuitive and compassionate coach. He listens keenly, offers timely support when needed without hesitation. He has a very simple and efficient approach that has led to a number of breakthroughs for me. The most effective strategy is to allow the client to resolve their own issues without having to give advice or assume a role of authority above the client. I found this to be very empowering and inspiring, Overall, I would recommend Edward to anyone is a heartbeat because the support I received was very insightful. SR
Find and define your priorities
The sessions have helped me break down large and daunting tasks into logical steps to be tackled one at a time. It is not simply the approach which has been useful, but also to voice ideas and be able to discuss them constructively. CA
Reflect on your experience
In the time I worked with Edward, he acted as a sounding board for a number of complex issues and helped me break down and prioritise tasks. It was useful to have regular follow up sessions where I could review my progress with him. Edward reminded me to take time to consider my future plans and how this relates to present priorities. I would have liked to spend more time on developing this strand of enquiry, however, pressing current issues took over the majority of the discussion. Nevertheless, going through the six sessions of coaching with Edward has set in motion a process of more regular reflection on the relationship between future aims and current circumstance. Edward was also very flexible in his approach of when and how to meet, offering regular contact in between session as needed. All and all a useful experience. C VR
Begin the journey
Working with Ed over the past 6 weeks has been extremely useful for my personal development. He helped me set goals for the future and a path to get to them. He doesn't give you the answers for what's best for your future, but helps you ask the questions and figure out yourself, whilst keeping you accountable to taking steps forward. He is patient, acute and fun! It was easy to relate with Ed and feel comfortable to share. I'm very grateful to have spent these sessions working with him. NM
Find what works for you well and expand
The coaching sessions with Edward were really helpful at this point in my life where I had lots of big changes (moving to a new city) in the past 5 months. When we started the first session, I had lots of things going on in my head, lots of tasks to be completed and I was a bit unmotivated with my personal progress through the Master because I felt I wasn't achieving enough. The coaching helped me clarify my thoughts and prioritise goals in order to structure them better over time, by doing this I released some anxiety about the future. I have a better understanding of how I should break my big goals into chunks so that it's a chain of events and tasks that unlock in a logical order with measurable milestones on the way to keep me motivated. I also started scheduling things and using calendars as a tool to visualise my tasks. Another thing I'm working on right now, and it's really useful, is understanding the habits that work for me regarding productivity and motivation. Noticing what new responsibilities I have and how they have changed some of my old routines made me realised it was not a matter of not achieving enough but achieving new things in different ways and adapting to change, which is a natural process I have to experience. C MG
Options and choices
I was, I believe, open but cautious about the concept. Edward, over the course of 6 sessions, was skilled at having me verbalise my hesitations and thoughts of being pro-active in a situation where I was unsure of the direction to proceed. He helped me come to a place where I was comfortable moving forward on issues that had been on my mind but not progressing. Very useful. TS
Confidence and how to improve
Life Coaching with Edward has proven to be a very rewarding experience. During our sessions he helped me to explore several pertinent issues, all of which had been troubling me for some time. On several occasions Edward challenged my thinking, including my tendency to procrastinate, which allowed to me to find some new solutions for problems that had been troubling me for quite some time. With his guidance I discovered the confidence to make decisions I needed to move forward, to address my own limiting beliefs and ideas, and to actually implement the strategies I needed to move forward. Overall, these sessions were a great experience that have made a positive impact to my life.
Take stock and evaluate choices
Edward has provided my first experience of coaching, having in the past been rather cynical about the benefits! I was impressed and grateful for the way Edward's coaching has helped to organise my thinking, work out priorities and help to keep me on track to make things happen. Edward's style as a coach is very approachable and open. This makes him easy to talk to and has the benefit of making me slow down and step back rather than rushing in to try to do everything at the same time. Through his stewardship, I have moved from a rather chaotic approach to developing my business to a more structured and considered one. This is evidenced by the fact that I now have a To Do list and a planning framework rather than countless post it notes on my desk! I would be happy to recommend Edward as a coach and will stay in touch. JF
Defining what a job can bring to you
My life coaching sessions with Edward since last year have been a huge support and essential with my job search over the past few months. My phone conversations with Edward have helped me gain my confidence, mentally organise myself in preparing for interviews and thinking of different avenues in the job market. Edward is extremely professional in his manner and re-assuring whilst making you feel at ease with your own choices and opinions. Without Edward's time and thought I doubt I would have successfully found a job at the beginning of this month. I very much look forward to continuing my sessions with Edward as my life coach.
Challenge yourself
The coaching journey with Edward has been not only highly enjoyable but also very beneficial to my personal development. Although warm and positive, Edward has provided me with the right challenge at each and every session, raising my awareness of my limiting beliefs and encouraging me to step out of my comfort zone. Edward has quickly learnt what questions to ask me, how, and which ones need to be asked twice because I am trying to avoid answering. His matter-of-fact approach has been useful to bring my attention back to my goals, transform my vision into manageable steps, and put a time frame to each of those actions. Thanks to him, I have indeed got closer to making some positive changes in my life and achieving my goals. Also, I have always felt comfortable and free to talk about anything, from career choices to time management, from social commitments to relationships. Edward never sounds judgemental, and an aspect of his style that is very important to me, he has a great sense of humour and is able to 'read' mine. This means that in time we have managed to build a brilliant rapport, where, although always feeling taken seriously and truly listened to, I was also free to laugh about my setbacks or certain thinking patterns of mine. Thank you, Edward, for bringing more clarity and proactive drive into my life, and as we have agreed to carry on with the sessions, I am looking forward to the next steps in our coaching journey! EC
Cookies and Privacy
ICO Statement - Privacy & Cookies Policy
Introduction
This privacy policy provides information for website users, clients and prospective clients on our practices regarding collection and use of personal information. As coaching is a profession where trust is of the utmost importance, we take the collection and protection of personal information very seriously.
If you have any questions regarding the policy, please contact Edward Jospé at via email at edward@jospecoaching.com or in writing at C/O Max Travel Ltd 248 York Road London SW11 3SJ. ICO Registration Reference: A8748466
Types of data we collect
There are two types of information we collect; information that can personally identify you and information that cannot personally identify you.
Information that can personally identify you includes your name, email address and phone number. This information is collected when you enter an enquiry on the contact page of the website. Correspondence records (for example, email logs) are kept for prospective clients, who contact us via phone or email. Information that can't be used to identify you includes your IP address and website cookies. We will refer to cookies in other sections of this policy.
How do we use personal information? If you have provided your contact information through the website, we will request your consent to (a) keep this information and (b) contact you using this information. If you do not provide consent, we will not keep your information or attempt to contact you in any way. If you have provided information to us over the phone or email as part of your interest in enrolling in a coaching programme, we require this data in order to communicate with you.
As a member of the International Coach Federation (ICF) and an accredited coach of The Coaching Academy (London) and for liability insurance at Holistic Insurance Services, we are required to maintain contact information for coaching clients. A log of coaching hours is required for the accreditation renewal process. Your name and email address may be requested for audit purposes and your permission will be sought in advance.
We will not keep information for longer than necessary. For customer enquiry information, we will retain this for not more than 2 years after you last contacted us. We only keep personal data for the current financial year and the previous financial year. We do not share your personal data with any third party not noted in this policy.
Where do we store and process personal data? Edward Jospé is both the processor and controller of your data. Provided you have provided consent for us to retain your personally identifiable data, this information is stored on secure computer, finger print protected. Cookies
Information that does not personally identify you, in this instance, cookies, is shared with and stored by Google Analytics. Google Analytics uses cookies to help analyse how our website is used, and to provide reports on website activity.
This information is store on Google's servers, which are located across the USA, Europe and Asia. Google may transfer this information to third parties where required to do so by law, or where such third parties process the information on Google's behalf. Google will not associate your IP address with any other data held by you. Data is held and processed by Google in accordance with their privacy policy. Google's privacy policy is located here: https://policies.google.com/privacy Information on opting out of Google's use of cookies is available here: https://adssettings.google.com/authenticated You can stop cookies from being deployed on your computer by configuring your browser not to accept them. However, in order to get the best use out of our website, you will need to have cookies enabled. Please refer to your browser's help facility for information on how to enable and disable cookies. If cookies are already on your system, you can delete them. For more information on cookies and deletion of cookies please visit: http://www.aboutcookies.org.uk/managing-cookies
Please be aware that deleting certain cookies can result in difficulties when navigating around sites. This privacy notice is regularly reviewed and was last updated in November 2020.
>